Conventional attic sprinkler systems are widely accepted as the standard fire suppression system in multi-family residential buildings.
Also widely accepted? The risks associated with sprinklers. Challenging installation, costly maintenance, activation-induced flooding, and failure due to extreme weather are but a few of the pain points for developers, builders, and end users.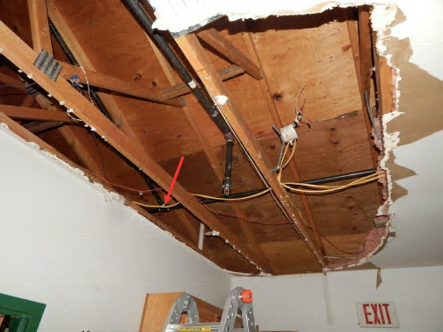 AtTEK® products meet NFPA13 code requirements and are an attractive alternative to traditional attic sprinkler systems and dry/glycol systems in confined spaces.
Factory-treated roof sheathing, truss lumber, blocking, and bracing use conventional framing practices and require no special installation provisions or special equipment for cutting.
BarrierTek products are non-toxic, non-carcinogenic, completely safe to handle, and offer compliance with LEED standards for emissions.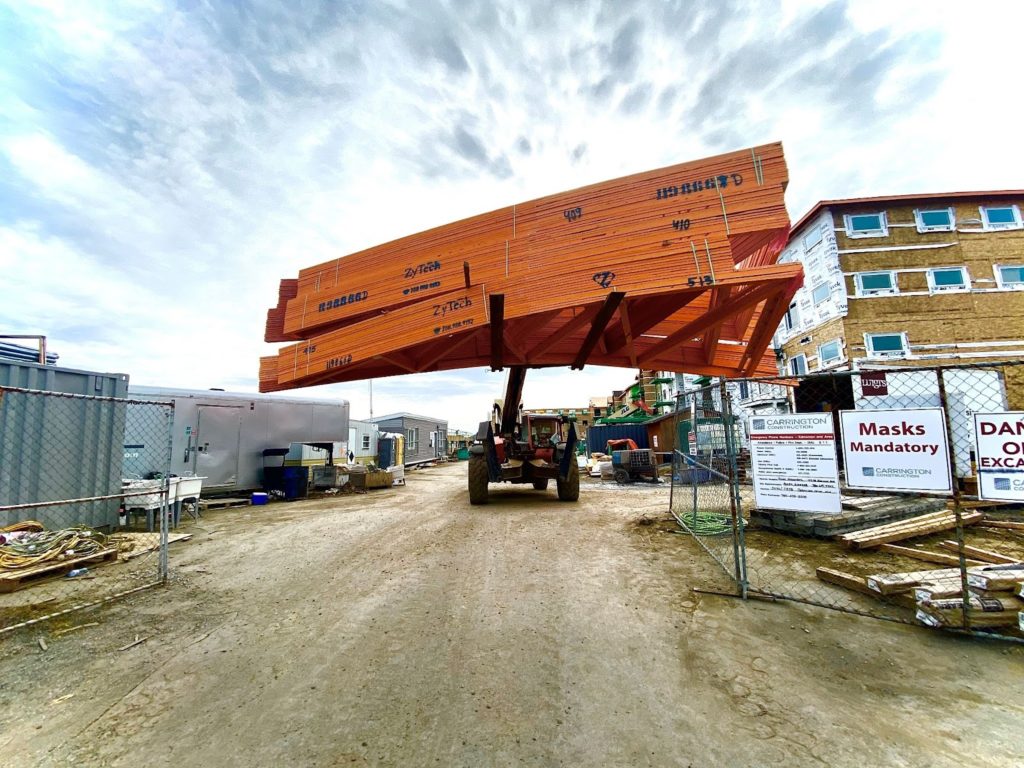 Sprinklers: No Longer the Best Solution
With BarrierTek, there is a Better Way. Builders who choose AtTEK® meet fire suppression code requirements while reducing the project costs, scheduling issues, and project risk commonly associated with sprinkler installation.
The Long Game: No Maintenance or Inspection with AtTEK®
AtTEK® significantly reduces the fuel load of wood in attic spaces for the lifetime of the building, while eliminating the drawbacks and costs associated with upkeep of traditional suppression systems.
When you factor in the elimination of these future OPEX costs, it's clear that builders and owners who chose AtTEK have an enduring competitive advantage.
NFPA report: In 8 percent of Fires, Sprinklers Don't Operate As Planned
When installed properly, NFPA reports that fire sprinklers operate effectively in 92 percent of fires. That may seem like an acceptable stat, but when it comes to a fire in your home or property, I'm guessing that number doesn't make you feel warm and fuzzy.
Human Error Causes 93 percent of Fire Sprinkler Failures
When sprinkler systems fail, the resulting chain of events can be catastrophic for the property and the homeowners. As well, you may be surprised to learn what the first domino is in this chain reaction.
Human error.
The chart below provides a full breakdown of why sprinklers can fail: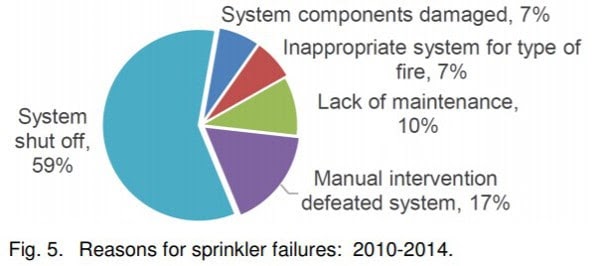 If you look at the chart, you see a common denominator: mistakes. The wrong system, poor maintenance, system shut off – it's all contingent on humans making the right choices at different points in the sprinkler system's life cycle.
This means that human error is responsible for a whopping 93 percent of fire sprinkler failures. Only 7 percent of the sprinkler failure scenarios are caused by damage to the system components. And, according to NFPA, "even then, people still often play a factor, with damage occurring during shipping, installation, or accidental impacts in gymnasiums, warehouses, and other risky environments".
Pure Science – Without Compromise​
When heat is applied to wood treated with AtTEK® coatings, a chemical reaction occurs that pulls oxygen away from the wood. The coating foams up to create a one-inch crust which acts as a barrier between the wood and the heat source, which effectively chokes out the blaze and keeps the fire contained.
AtTEK® eliminates the three critical elements required to sustain a fire: oxygen, fuel, and heat. It also eliminates one of the most significant variables – human error. Once AtTEK is applied, code requirements are satisfied, and there's continuity insurance for your project and beyond.
No maintenance, no faulty parts, just pure fire protection. Learn more about the AtTEK product here.