ProTEKtor® Fire Resistant OSB and Plywood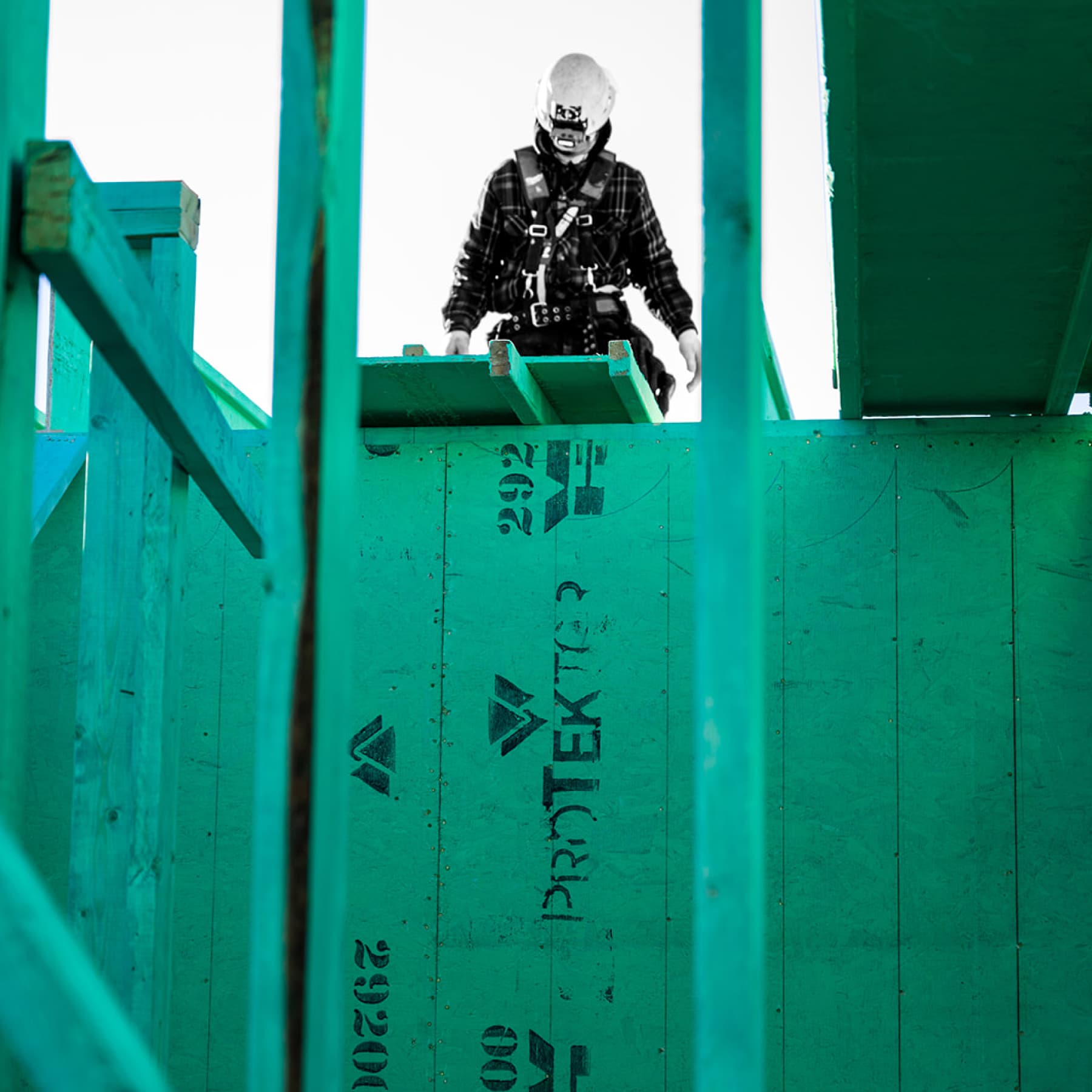 Wood Panels and Sheathing
ProTEKTor® OSB and plywood sheets have a patented factory-applied fire-retardant coating that turns sheathing into a fire-resistant shield. ProTEKtor® Fire-Rated panels have been tested to meet code requirements for fire-resistant construction.
Features
Specifically designed for harsh climates. ProTEKtor® binds to the surface of the board to form a tough and durable coating, protecting the panel from potential fire threats.
Installation
We don't see an untreated wood building. We see a box of matches. Our scientists understand that preventing fires in wood structures requires a comprehensive approach and have developed the products vital to doing so.