ProTEKtor IIJ® for Floor and Roof Members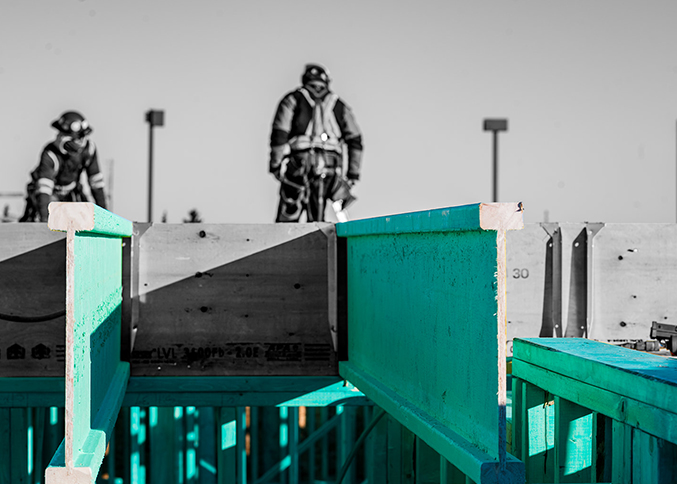 Wood I-Joists
In the event of a fire, an untreated joist's web burns through about 70% faster than its top and bottom chords. With a compromised web, the joist cannot support the intended load. Add evacuation time and peace of mind with ProTEKtor IIJ®. ProTEKtor IIJ® Fire-Rated joists are evaluated to meet code requirements for fire-resistant construction.
Features
Specifically designed for harsh climates. ProTEKtor IIJ® binds to the surface of the wood to form a tough and durable coating, protecting joists from potential fire threats.
Installation
We don't see an untreated wood building. We see a box of matches. Our scientists understand that preventing fires in wood structures requires a comprehensive approach and have developed the products vital to doing so.