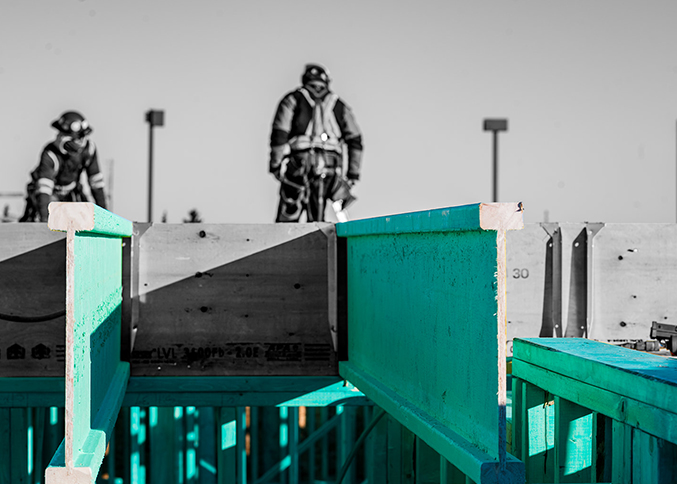 In the event of a fire, an untreated joist's web burns through about 70% faster than its top and bottom chords. With a compromised web, the joist cannot support the intended load. Add evacuation time and peace of mind with ProTEKtor® IIJ.
ProTEKtor® IIJ Fire-Rated joists are evaluated to meet code requirements for fire-resistant construction.
Specifically designed for harsh climates. ProTEKtor® IIJ binds to the surface of the wood to form a tough and durable coating, protecting joists from potential fire threats.
Features
treated on web and flange with ProTEKtor II and installed using normal joist hanging practices and methods
no special equipment required for cutting
non-toxic, non-carcinogenic, and completely safe to handle – compliance with LEED standards for emissions
factory applied coating for quality and reliability of performance
specifically designed for harsh climates
certified CAN/ULC-S102
We don't see an untreated wood building. We see a box of matches. Our scientists understand that preventing fires in wood structures requires a comprehensive approach and have developed the products vital to doing so.