AtTEK® for attic applications and confined spaces.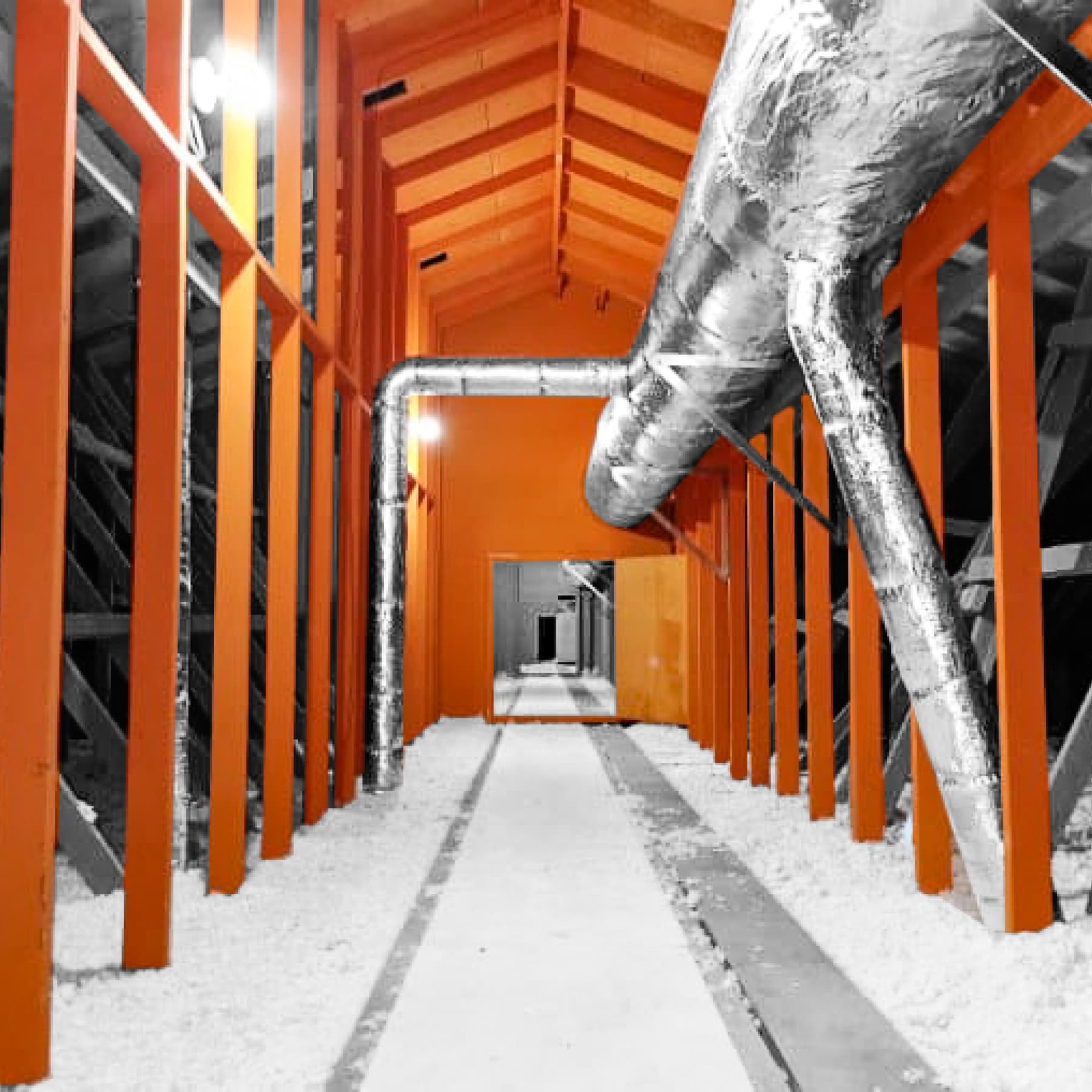 Wood Trusses
Fire Resistant Roof Systems
AtTEK® is a proprietary intumescent coating that allows builders to fireproof right at the framing stage. AtTEK® meets all of the testing required to be an alternative to NFPA-13 and eliminates the issues, costs, and catastrophes associated with sprinkler systems in confined spaces.
Features
Specifically designed for harsh climates. AtTEK® binds to the surface of the wood to form a tough and durable coating, protecting truss members from potential fire threats.
AtTEK® is a favoured alternative to traditional dry or glycol systems in confined spaces and is changing the way wood buildings are designed.
AtTEK® eliminates the need for sprinklers and the associated risk of an unexpected flooding while the building is occupied.
Application
We don't see an untreated wood building. We see a box of matches. Our scientists understand that preventing fires in wood structures requires a comprehensive approach and have developed the products vital to doing so.