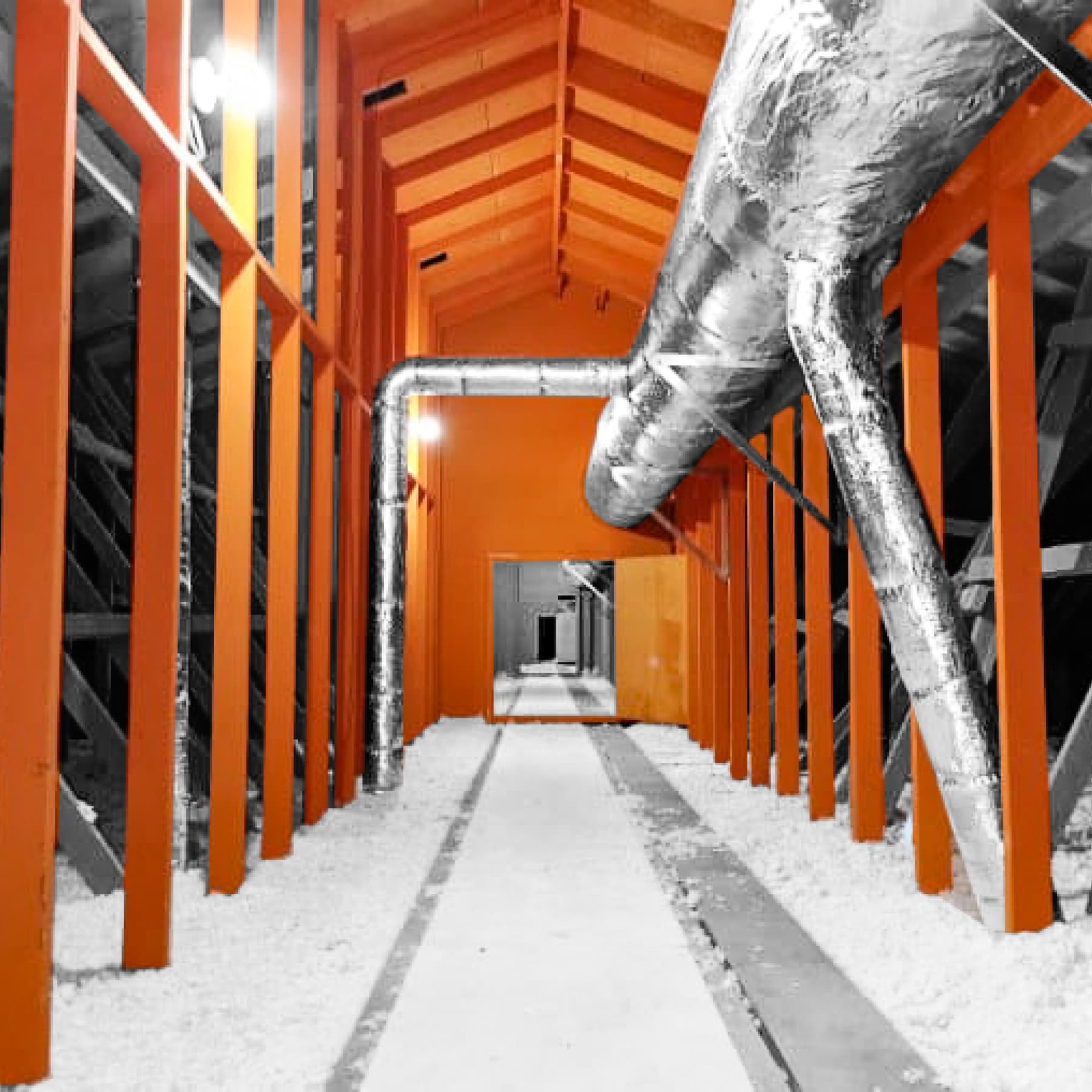 AtTEK® is a favoured alternative to traditional dry or glycol systems in confined spaces and is changing the way wood buildings are designed.
AtTEK® eliminates the need for sprinklers and the associated risk of an unexpected flooding while the building is occupied.
AtTEK® Fire-Rated trusses are evaluated to meet code requirements for fire-resistant construction.
Specifically designed for harsh climates. AtTEK® binds to the surface of the wood to form a tough and durable coating, protecting truss members from potential fire threats.
Wood Trusses
Fire Resistant Roof Systems
All truss members are treated on all sides before assembly.
We don't see an untreated wood building. We see a box of matches. Our scientists understand that preventing fires in wood structures requires a comprehensive approach and have developed the products vital to doing so.